College Station Property Management
Let Us Manage Your College Station Rental Property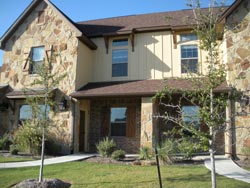 Over the years, we have helped hundreds of people just like you realize strong financial rewards in the lucrative field of small investment properties. Owning apartments for rent in the Bryan & College Station area can be a fantastic investment, and with At Home Properties, you can make the most of the opportunity. We are experts in our field and we give each client's property the individual attention it deserves.
Real estate is a great investment, but it requires a lot of work to manage and maintain. A property manager handles all aspects of the rental property including filling vacancies, maintenance and bookkeeping. We will make it easy to invest in properties.
The following section explains the many benefits and advantages of our full-service, professional property management company.
Inquire About Our Services
Do you own a house for rent in Bryan or College Station? We provide property management!
Property Presentation

We present your property to the largest available retail market.
We are always aware of current market conditions. This allows us to rent your property at its highest value.
We use a broad range of advertising media, including signs, radio, and multiple websites.
We are members of the Bryan/College Station Regional Association of REALTORS®. We share our vacancy listings with other property management companies and Real Estate offices through the Multiple Listings Service (MLS).
We advertise vacant properties until they are rented in order to minimize rent loss.

Tenant Screening

We lease only to qualified, responsible tenants.
We take time with each new tenant to explain the benefits and responsibilities of leasing a home from us.
We provide you with protection through the use of proper lease agreements, security deposit forms, late notices, and other legal documents.
We take fair and appropriate security and pet deposits.

Property Protection

Our comprehensive screening procedures assure you of desirable tenants.
We constantly perform spot checks and routine inspections.
Our key-control policies protect you and the tenant against unauthorized entry.

Maintenance

We utilize qualified, reasonable priced vendors who will get the job done right.
We are maintenance-conscious. We know what repairs should cost and how long they should take to complete.
Maintenance work is controlled and supervised.
We protect the value of your investment by maintaining your property at current neighborhood standards.

Owner's Accounts

We do all the bookkeeping chores for you. Our computer system keeps complete, accurate records of every income and expense that affects your property.
Our convenient monthly statements provide you with a full, itemized record of all transactions.
Our end-of-year statements simplify the job of tax preparation for you and your accountant.
We'll manage your investment property for rent in Bryan or College Station!
Owning property can sometimes seem like more trouble than it's worth. But when you take advantage of our property management services, you can be confident that everything is completely taken care of. From maintenance to tenant screening, we do it all, and you reap the benefits.
College Station Area Information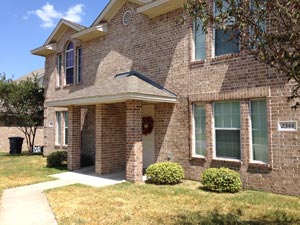 College Station is a city in Brazos County, Texas, situated in East-Central Texas in the heart of the Brazos Valley, in the center of the region known as Texas Triangle. It is 90 miles (140 kilometers) northwest of Houston and 87 miles (140 km) northeast of Austin. As of the 2010 census, College Station had a population of 93,857, which had increased to an estimated population of 117,191 as of September 2017. College Station and Bryan together make up the Bryan-College Station metropolitan area, the 14th-largest metropolitan area in Texas with 255,589 people as of 2015.
College Station (oftentimes called "CStat" by residents) is home to the main campus of Texas A&M University, the flagship institution of the Texas A&M University System. The city owes both its name and existence to the university's location along a railroad. Texas A&M's triple designation as a Land-, Sea-, and Space-Grant institution reflects the broad scope of the research endeavors it brings to the city, with ongoing projects funded by agencies such as NASA, the National Institutes of Health, the National Science Foundation, and the Office of Naval Research.
Due largely to the presence of Texas A&M University, College Station was named by Money magazine in 2006 as the most educated city in Texas, and the 11th-most educated city in the United States. Source From Wikipedia
Areas We Serve