Bryan Property Management
Let Us Manage Your Bryan Rental Property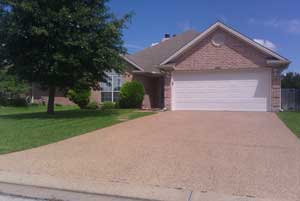 Over the years, we have helped hundreds of people just like you realize strong financial rewards in the lucrative field of small investment properties. Owning apartments for rent in the Bryan & College Station area can be a fantastic investment, and with At Home Properties, you can make the most of the opportunity. We are experts in our field and we give each client's property the individual attention it deserves.
Real estate is a great investment, but it requires a lot of work to manage and maintain. A property manager handles all aspects of the rental property including filling vacancies, maintenance and bookkeeping. We will make it easy to invest in properties.
The following section explains the many benefits and advantages of our full-service, professional property management company.
Inquire About Our Services
Do you own a house for rent in Bryan or Bryan? We provide property management!
Property Presentation

We present your property to the largest available retail market.
We are always aware of current market conditions. This allows us to rent your property at its highest value.
We use a broad range of advertising media, including signs, radio, and multiple websites.
We are members of the Bryan/College Station Regional Association of REALTORS®. We share our vacancy listings with other property management companies and Real Estate offices through the Multiple Listings Service (MLS).
We advertise vacant properties until they are rented in order to minimize rent loss.

Tenant Screening

We lease only to qualified, responsible tenants.
We take time with each new tenant to explain the benefits and responsibilities of leasing a home from us.
We provide you with protection through the use of proper lease agreements, security deposit forms, late notices, and other legal documents.
We take fair and appropriate security and pet deposits.

Property Protection

Our comprehensive screening procedures assure you of desirable tenants.
We constantly perform spot checks and routine inspections.
Our key-control policies protect you and the tenant against unauthorized entry.

Maintenance

We utilize qualified, reasonable priced vendors who will get the job done right.
We are maintenance-conscious. We know what repairs should cost and how long they should take to complete.
Maintenance work is controlled and supervised.
We protect the value of your investment by maintaining your property at current neighborhood standards.

Owner's Accounts

We do all the bookkeeping chores for you. Our computer system keeps complete, accurate records of every income and expense that affects your property.
Our convenient monthly statements provide you with a full, itemized record of all transactions.
Our end-of-year statements simplify the job of tax preparation for you and your accountant.
We'll manage your investment property for rent in Bryan or College Station!
Owning property can sometimes seem like more trouble than it's worth. But when you take advantage of our property management services, you can be confident that everything is completely taken care of. From maintenance to tenant screening, we do it all, and you reap the benefits.
Bryan Area Information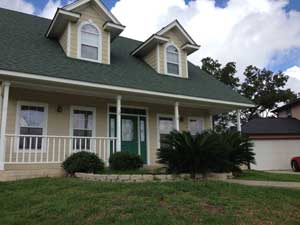 Bryan is a city in Brazos County, Texas, United States. As of the 2010 census, the city had a population of 76,201. As of May 2017, the estimated population was 84,637. It is the county seat of Brazos County and is located in the heart of the Brazos Valley (southeast Central Texas). It borders the city of College Station, which lies to its south. Together they are referred to as the Bryan–College Station metropolitan area, which has a population of more than 250,000.
The area around Bryan was part of a land grant to Moses Austin by Spain. Austin's son, Stephen F. Austin, helped bring settlers to the area. Among the settlers was William Joel Bryan, the nephew of Stephen Austin. In 1866 the county seat of Brazos County was changed from Boonville to Bryan, and a post office was opened. In 1867, after many delays caused by the Civil War, the Houston and Texas Central Railroad, which had only previously gotten as far as Millican, finally reached Bryan. A short time later, in 1871, the city of Bryan became incorporated. Just south of Bryan, Texas A&M College opened in 1876 in what later would be known as College Station. The following year, 1877 saw the establishment of the Bryan Independent School District. Keeping up with progress in the rest of the country, Bryan added electric lighting and a waterworks to its community in 1889. The fifth Brazos County courthouse was built in 1892, and by the turn of the century, in 1900, the International-Great Northern Railroad stopped in Bryan. Source From Wikipedia
Areas We Serve